Iako je ceremonija dodele Oskara 2021. prvobitno bila zakazana za 28. februar, Akademija je odlučila da odloži događaj za kraj aprila kako bi se prilagodila pandemiji. Pobednici 93. dodele Oskara biće objavljeni u nedelju, 25. aprila 2021. godine.
Zbog pandemije, rok za predlog filmova koji će se nominovati za Oskara bio je produžen do 28. februara 2021. Za ovu nagradu mogu se nominovati filmovi koji su debitovali na striming ili PVOD platformama.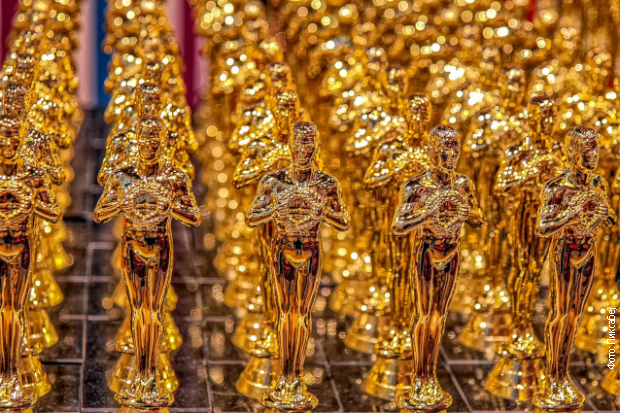 Prošla dodela Oskara, održana 2019. godine, bila je istorijski događaj, jer je film Parazit, Bong Džung Hoa ušao u istoriju u velikom broju kategorija, uključujući i to što je postao prvi film na stranom jeziku koji je proglašen najboljim filmom.
Bong je takođe postao prvi korejski režiser koji je dobio nagradu u kategoriji najboljeg režisera. Mnogi film Parazit doživljavaju kao prekretnicu za Akademiju, a sve su oči usmerene na to kako će dodela Oskara izgledati ove godine.
Kompletna lista kategorija za Oskara za 2021. godinu.
Za najbolji film:
"The Father"
"Judas and the Black Messiah"
"Mank"
"Minari"
"Nomadland"
"Promising Young Woman"
"Sound of Metal"
"The Trial of the Chicago 7″
Za najbolju režiju:
Tomas Vinterberg (Another Round)
Dejvid Finčer (Mank)
Li Ajzak Čang (Minari)
Kloi Džao (Nomadland)
Emerald Finel (Promising Young Woman)
Za najboljeg glumca:
Riz Ahmed (Sound of Metal)
Čedvik Bouzmen (Ma Rainey's Black Bottom)
Entoni Hopkins (The Father)
Geri Oldman (Mank)
Stiven Jan (Minari)
Za najbolju glumicu:
Vajola Dejvis (Ma Rainey's Black Bottom)
Endra Dej (The United States vs. Billie Holiday)
Vanesa Kirbi (Pieces of a Woman)
Frensis Makdormand (Nomadland)
Keri Maligan (Promising Young Woman)
Pored ovih kategorija, nagrade se dodeljuju i u drugim oblastima povezanim sa filmskom umetnošću.
By: svetserija.info
Photo: Promo